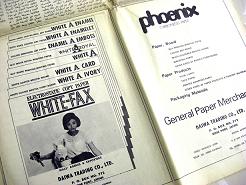 Saudi Arabia
    U.A.E.
    Lebanon
    Kuwait
    Qatar
    Bahrain
    Sultanate of Oman
    Jordan
    Syria
    Iran etc.


  We put the advertisement in the industrial newspaper in Kuwait in 1977 which was favorably reviewed.
    Bangladesh
    India, Pakistan
    People's Republic of China, Southeast Asia etc.




    Egypt
    Sudan
    Libya
    Republic of Rwanda, the Republic of South Africa etc.




United States 0f America
    Guadeloupe
    French Guiana
    Brazil etc.